Teen Center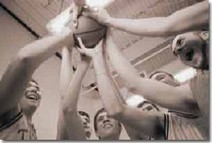 Our Teen Center is open on Wednesdays from 6 to 8 p.m. Activities include pool, ping pong, basketball, dodge ball, and of course, chapel.
Snacks are sold at the snack shop for $.50. Bring a friend
and a good attitude and you will find our Teen Center as a
place where teens are loved and accepted.
Youth Pastor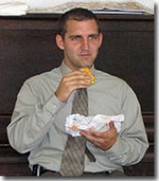 Youth Pastor Ron Mix attended Baptist Bible College in Springfield, MO from 1998 to 2000. Brother Ron trusted the Lord Jesus Christ as his personal Lord and Savior in October of 1999. In 2001, he married his wife Angie. They have been actively working for the church since June of 2003.
God has blessed Brother and Sister Mix with four beautiful children. Brother Mix has been called to preach the gospel and has received his associate's degree from Midwestern Baptist College in 2008.