Teen Center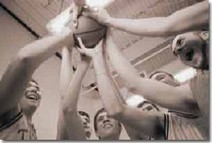 Our Teen Center is open on Wednesdays from 6 to 8 p.m. Activities include pool, ping pong, basketball, dodge ball, and of course, chapel.
Snacks are sold at the snack shop for $.50. Bring a friend
and a good attitude and you will find our Teen Center as a
place where teens are loved and accepted.