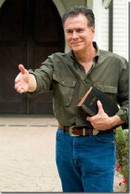 Independent:

Grace Baptist Church is an independent,fundamental Baptist church.




Friendly:

We are a friendly church. You will enjoy the hearty welcome, friendly atmosphere and a sincere interest in you.




Family:

We are a family church, with an active, age-graded fellowship group for every member of your family.




Preaching:

We are a preaching church. We preach the King James Version uncompromisingly.




Teaching:

We are a teaching church, where we systematically teach through the Bible, usually verse by verse.




Missionary:

We are a missionary church in that we contribute faithfully to worldwide missions.




Growing:

We are a growing church. Evangelistic in doctrine and practice, we enjoy a constant increase both in our Sunday School and our regular church services.



A Word from the Pastor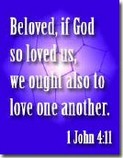 Grace Baptist Church stands for preaching the King James Version; traditional godly music; and an outreach that makes a difference for the cause of Christ.
Our outreach ministries consist of a tract ministry to give the gospel to the
cities surrounding our church and supporting mission projects that emphasize church planting.
Our goal is to saturate our community with the gospel and heavily support
mission projects that train nationals to start Baptist churches.